Friday, May 12, 2023
7:00 PM 8:00 PM
Charles River Museum of Industry and Innovation154 Moody StWaltham, MA, 02453United States
presented by Daniel Leocadi
danielleocadi.com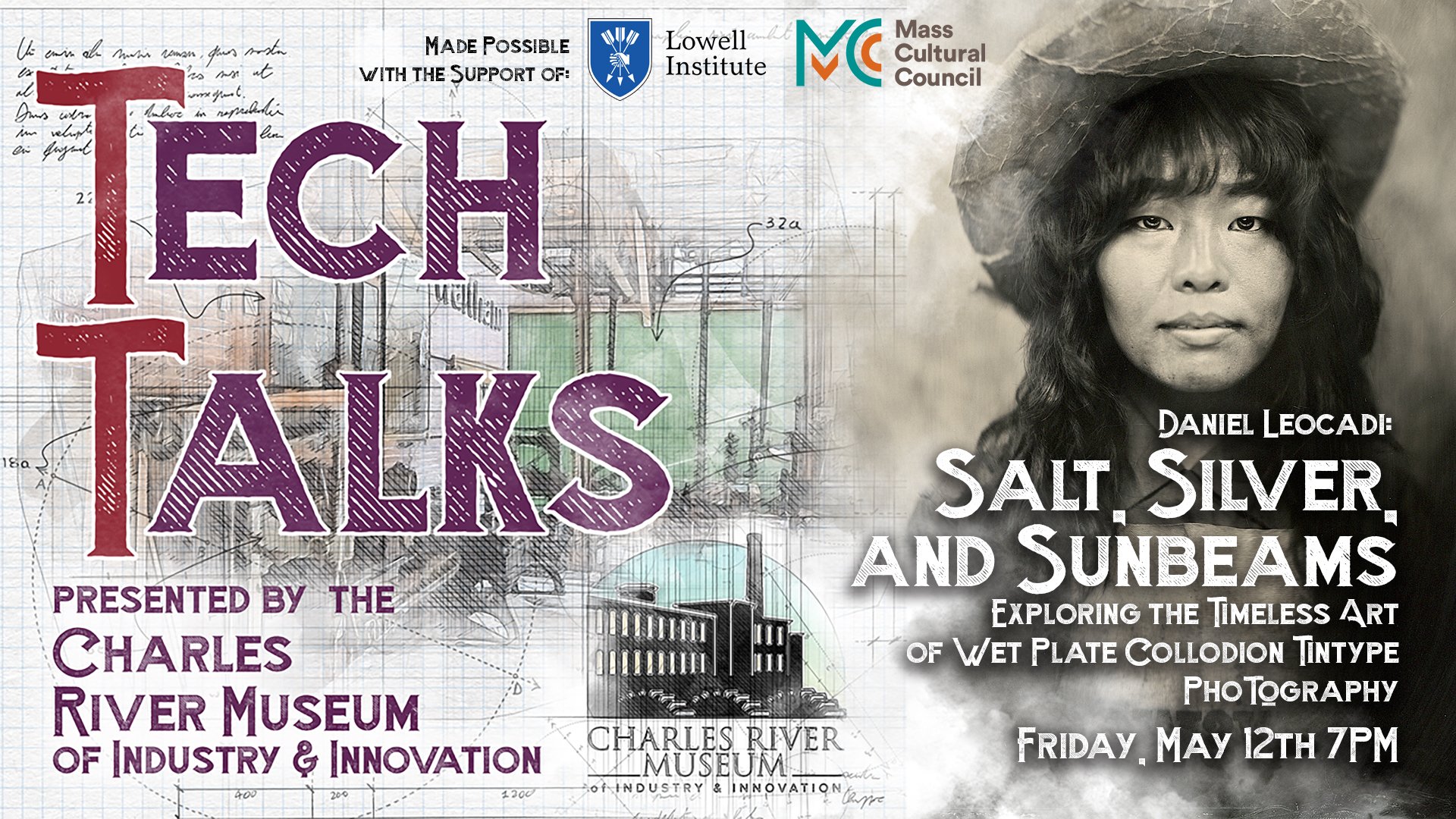 In this talk, we'll take a deep dive into the world of the Wet Plate Collodion Tintype process from the 1850's. To make this talk even more engaging, we will also be including a live demonstration of the Wet Plate Collodion Tintype process. So get ready to witness this fascinating process in action!
We will examine the equipment, materials and chemistry involved in the process, as well as the techniques used to prepare, expose, and develop tintypes. We will also explore Daniel Leocadi's journey using this photographic medium from capturing North American landscapes to operating a modern day tintype portrait studio.
Join us for a fascinating talk in the exploration of the ancient and modern in the world of Wet Plate Tintype Collodion photography.
https://www.charlesrivermuseum.org/events-list/2023/5/12/salt-silver-and-sunbeams